Professional chefs know that traditional grilling and smoking are not the only ways to prepare food on embers. Prepare everything with the KamadoClub grill: crispy chicken, burgers, roasted and smoked turkey, roasted vegetables and many other dishes. And all this thanks to special KamadoClub accessories! In order to smoke high-quality food - you need wood chips. Organic beech chips are perfect for pork, fish or game dishes. Soak the chips in water for about 30 minutes before use. Place the chips on embers or charcoal, best is to use special cast iron box especially design for hot smoking. Place the food on the grill and close the lid of the KamadoClub grill. The lid must be closed to give the food as much flavor and color as possible!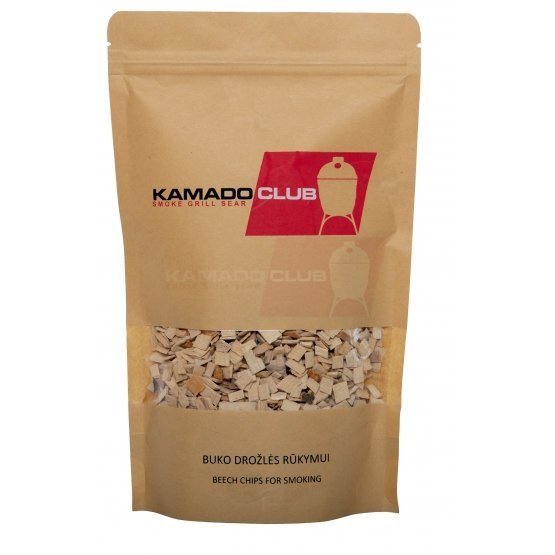 Features of beech chips for smoking:
Organic beech chips
8 mm fraction
1000 ml + -50 ml capacity
Perfect for fish, game or pork dishes
Specifications
Manufacturer
KamadoClub
Material type
Natural beech wood
Capacity
1000 ml +-50 ml
Photo is for Your guidance only and item colour or visual appearance can be slightly different.