The high-quality KamadoClub chicken cooking stand will provide the convenience of cooking whole chicken! Using a ceramic chicken rack, you can pour the liquid of your choice into it, which will keep the chicken juicy and full of yating taste when it evaporates. It can be a variety of marinades, beer, wine, apple juice, any of your favorite drink that will make the dish special inside by steaming, and the KamadoClub barbecue will take care of the crispy skin and rich shade.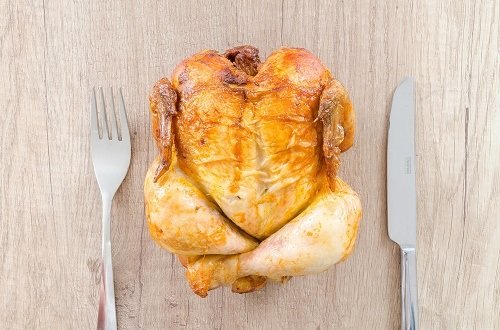 Ceramic chicken stand features:
High quality ceramics
Vertical position
For roasting chicken
Good heat transfer
Possibility to fill with liquid
Height 17 cm
The diameter of the neck of the chicken stand is 7 cm
The height of the neck of the chicken stand is 9 cm
The volume of the liquid container is 500 ml
Specifications
Manufacturer
KamadoClub
Colour
Black
Dimensions
Height: 17 cm
Material
Ceramic
Type
Horizontal
Photo is for Your guidance only and item colour or visual appearance can be slightly different.