High quality KamadoClub grill mat is made of heat-resistant silicone which withstands temperatures up to 250 C and perfectly transmits heat to the food. Due to these properties, the food you prepare grills evenly, quickly and does not stick. With KamadoClub silicone mat will always have beautifully looking grilled fish, chicken wings or other food. Easy to use, easy to wash.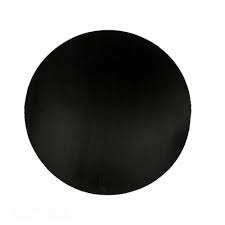 Features of the silicone grill mat:
Dimensions: 25x25 cm
High quality silicone
Withstands temperatures up to 250 C
Teflon-coated, non-stick surface
Good heat transfer
Reusable mat
Easy maintenance
You can use it in a grill, oven or microwave!
Keep away from direct heat or flames
Specifications
Manufacturer
KamadoClub
Dimensions
25cm x 25cm
Material
Silicone
Quantity
1 pc.
Photo is for Your guidance only and item colour or visual appearance can be slightly different.