Made of fabric, Heat-resistant gloves which will protect your hands from hot surface of the grill. The KamadoClub gloves are manufactured from especially quality materials. Contain the Deyan materials of the newest generation, produced from carbon fibre which is characterised with articulation, flexibility, resistance to particularly high temperatures and direct exposure to flame. The set consists of 2 units.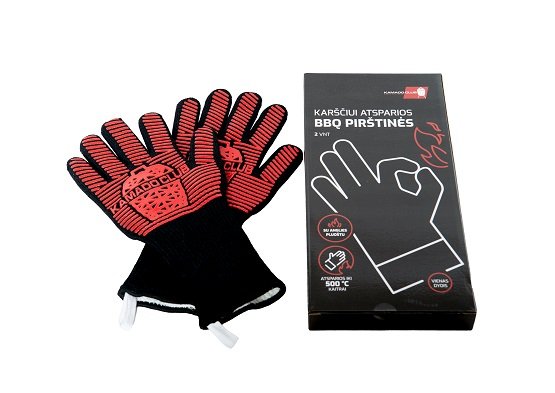 The KamadoClub gloves feature:
Heat resistant gloves
Resistance up to 500 °C
Made of cotton, carbon fibre and silicone
The set consists of 2 units.
Specifications
Manufacturer
KamadoClub
Colour
Black/red
Material
Cotton/silicone/carbon fibre
Quantity
2 pcs.
Range of temperature
500 °C
Photo is for Your guidance only and item colour or visual appearance can be slightly different.