Do you frequently have to fill the grill with smoking accessories during the process? Find that inconvenient? Forget about that! The high quality KamadoClub cast iron smoking box will give the food a special taste! Fill the box with wood chips and put the box on heated charcoal in the KamadoClub grill. Put the preferred products on the grill grate (for example, meat, salt, fish, cheeses and many others) and close the grill lid. The process has started!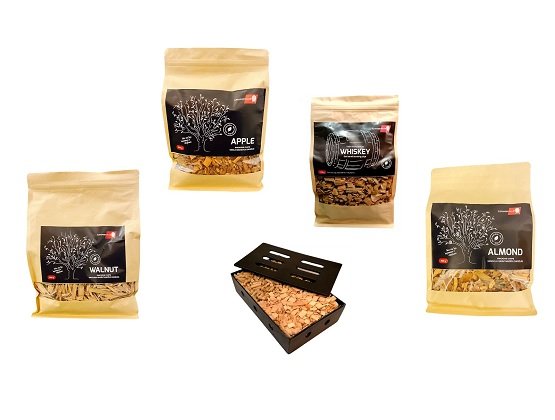 Hot smoking set KamadoClub consists of:
Cast iron smoker box
1 x Walnut wood chips 900 g
1 x Almond wood chips 900 g
1 x Apple wood chips 900 g
1 x Whiskey barrel chips 900 g
Discover new flavors by mixing different wood chips for hot smoking.
Photo is for Your guidance only and item colour or visual appearance can be slightly different.