Updated, premium-quality, original KamadoClub thermometer shows the temperature inside the grill extremely accurately and clearly. You will constantly see the temperature at which meat, chicken, fish, vegetables or other dishes are cooked or smoked.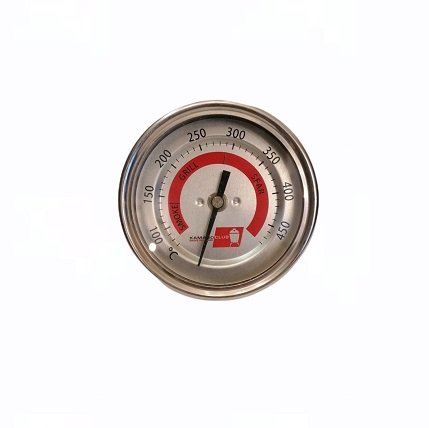 KamadoClub PRO/PRO 2 premium thermometer features:
Stainless steel body
C temperature display
Extended thermometer sensor (probe)
Specifications
Suitable for KamadoClub PRO/PRO 2
Yes
Manufacturer
KamadoClub
Material
Stainless steel
Display
Yes
Range of temperature
0~480°C
Warranty
1 year
Photo is for Your guidance only and item colour or visual appearance can be slightly different.