Uzbek ladle will make it easier to serve pilaf, stew or soup. The size of the scoop is the size of one individual serving, making it particularly easy to serve equal portions. The long handle will ensure that even in the deepest pot, it will be easy to reach the food. Made of durable stainless steel, embellished with eastern patterns and a comfortable wooden handle. There is a tab for hanging. This great tool will not only be a helper in the kitchen, but also a decor to your interior when not in use.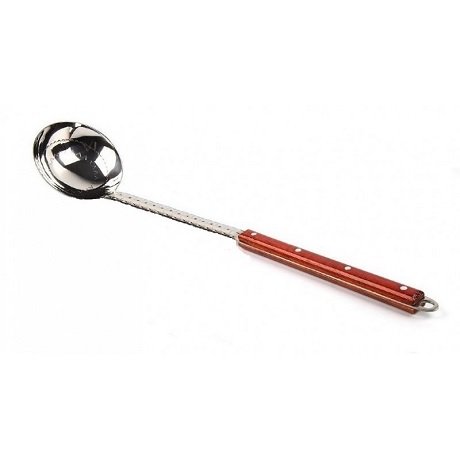 Specifications
Diameter
14.5 cm
Material
Stainless steel/wood
Length
60 cm
Photo is for Your guidance only and item colour or visual appearance can be slightly different.