Professional chefs know that grilling and smoking in barbecues requires well-dried, high quality charcoal. KamadoClub charcoal will ensure a flawless process. You will not need any additional ignition fluids, and the charcoal itself will flawlessly smolder in your grill for a long time and it will be easy to maintain the required temperature. Tip: Use harcoal when cooking dishes that require a higher temperature to cook.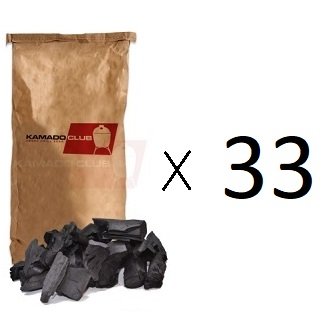 KamadoClub charcoal MEGA set features:
33 x 10 kg weight
100 % oak
Good heat retention
Universal use
No smoke
No smell
Delivered on one pallet
Specifications
Manufacturer
KamadoClub
Material type
100% oak
Weight
33 x 10 kg
Photo is for Your guidance only and item colour or visual appearance can be slightly different.