Cast iron pot by Brizoll meets all quality standards to be the best one for you. It has no Teflon coating, and its improved production process is accompanied by baking in natural vegetable oil, after which it acquires appropriate non-stick properties, that only increases over time.
The food cooked in such pot is nutritious, dietary and has perfect taste. Cast iron pot is a perfect option for stews' fans, as thanks to the thick borders all the food's richness and spiciness are preserved! Even soups in such dish can amaze any gourmet with its originality, color and variety. Surprisingly, it can be used as dutch oven to bake bread. There are no boundaries for experiments at all!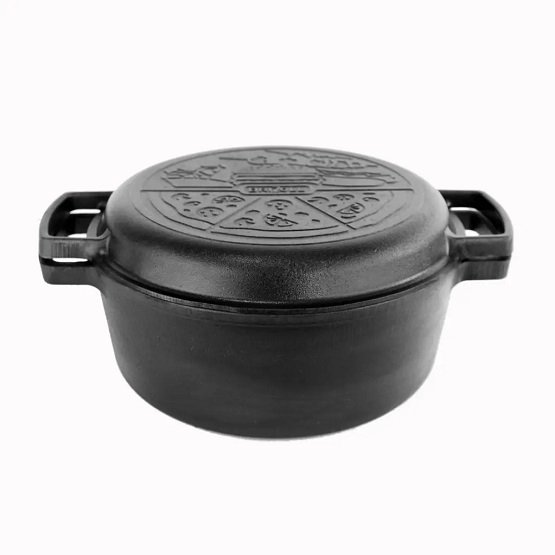 Features of cast iron pot:
Ready to use
Lid-pan
Capacity 6 l
Weight 6.4 kg
Diameter 28 cm
Specifications
Pre-seasoned
Yes
Suitable for all KamadoClub grills
No
Suitable for KamadoClub Junior
No
Suitable for KamadoClub PRO/PRO 2
Yes
Manufacturer
Brizoll
Dimensions
16 x 29 x 37 cm (max)
Weight
6.4 kg
Capacity
6 litres
Country of origin
Ukraine
Photo is for Your guidance only and item colour or visual appearance can be slightly different.