The high-quality cast iron with its outstanding heat distribution can be used immediately and is easy to clean thanks to the pre-seasoned surface. The durable and sturdy skillet has a natural anti-adhesive effect which improves at each use, because a patina forms. Moreover, cast iron stores heat well, which is why you can serve meals directly in the skillet.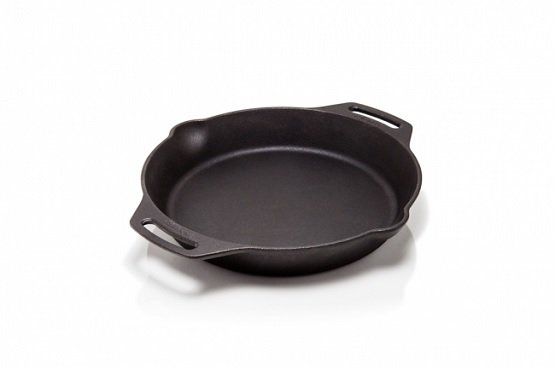 Cast iron skillet with two handles features:
2.5l capacity
30cm diameter
34 between handles
6.5 cm in height
Pre-seasoned
Specifications
Pre-seasoned
Yes
Suitable for KamadoClub PRO/PRO 2
Yes
Manufacturer
Petromax
Diameter
30 cm
Dimensions
30 cm (diameter) / 36.4 cm (between handles) / 5 cm (deep)
Weight
3.4 kg
Country of origin
Germany
Lid
No
Photo is for Your guidance only and item colour or visual appearance can be slightly different.