Stainless steel KamadoClub rib holder Pro. The rib stand will allow you to produce up to 6 ribs at a time. You can cook or smoke not only ribs but also other products such as; mackerel or other fish. Also, by flipping the rib stand, you can put the whole chicken, a larger piece of meat.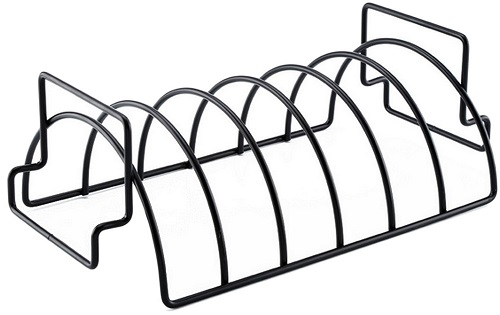 Features of the KamadoClub rib holder:
Horizontal position
Stainless steel body
Waterproof coating
Designed for 6 ribs
35 cm long
20 cm wide
Height 11.5 cm
Specifications
Manufacturer
KamadoClub
Material
Stainless steel
Type
Horizontal
Capacity
6 ribs
Photo is for Your guidance only and item colour or visual appearance can be slightly different.