The high-quality KamadoClub cold and hot smoking cylinder will give the food a special taste! Put wood chips or pellets in the cylinder, ignite them and leave to roast in the KamadoClub grill. Place the desired products (such as meat, salt, fish, cheese, and more) on the grill and close the grill lid. The process has begun! With the KamadoClub smoking cylinder, your dishes will become a real, unforgettable taste, a masterpiece! Professional chefs know that traditional baking and smoking are not the only ways to prepare food on embers. With the KamadoClub barbecue you can prepare everything: crispy chicken, roasted and smoked turkey, roasted vegetables and many other dishes. And all this thanks to special KamadoClub accessories!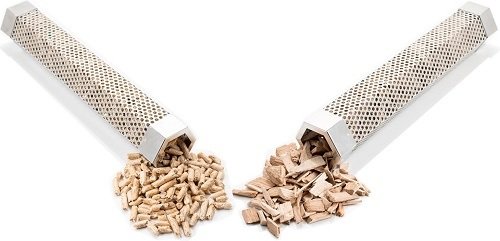 KamadoClub cilindro ypatybės:
30,5 cm lenght
Stainless steel
Durability
Smoke last up to 5h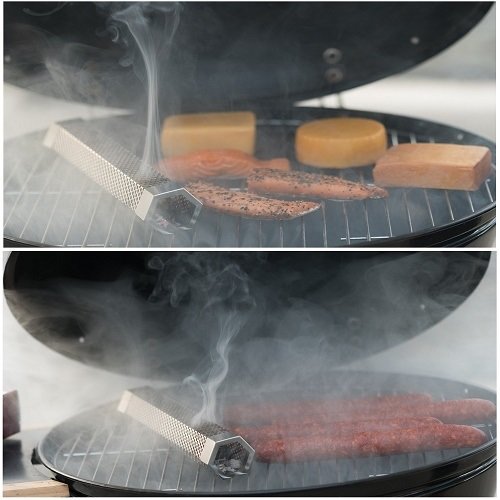 Specifications
Manufacturer
KamadoClub
Dimensions
LxHxW: 30,5x5x5 cm
Material
Stainless steal
Photo is for Your guidance only and item colour or visual appearance can be slightly different.