Professional chefs know that traditional baking and smoking are not the only ways to prepare food on embers. With the KamadoClub grill you can prepare everything: crispy chicken, roasted and smoked turkey, roasted vegetables and many other dishes. And all this is thanks to the special KamadoClub accessories! The high-quality THERMOPRO TP-20C digital wireless food thermometer will provide convenience while grilling different dishes! The digital wireless thermometer is designed to ease your food preparation process. You will be able to set the thermometer up to the selected temperature and observe the process in the LCD display. The digital food wireless thermometer THERMOPRO TP-20C comes in set with 2 stainless steel temperature sensors, so you will always be able to control and observe an accurate food cooking temperature. Are you new to this? No problem! With THERMOPRO TP-20C you will be able to set in advance the temperature in accordance with the dish being prepared. That is convenient!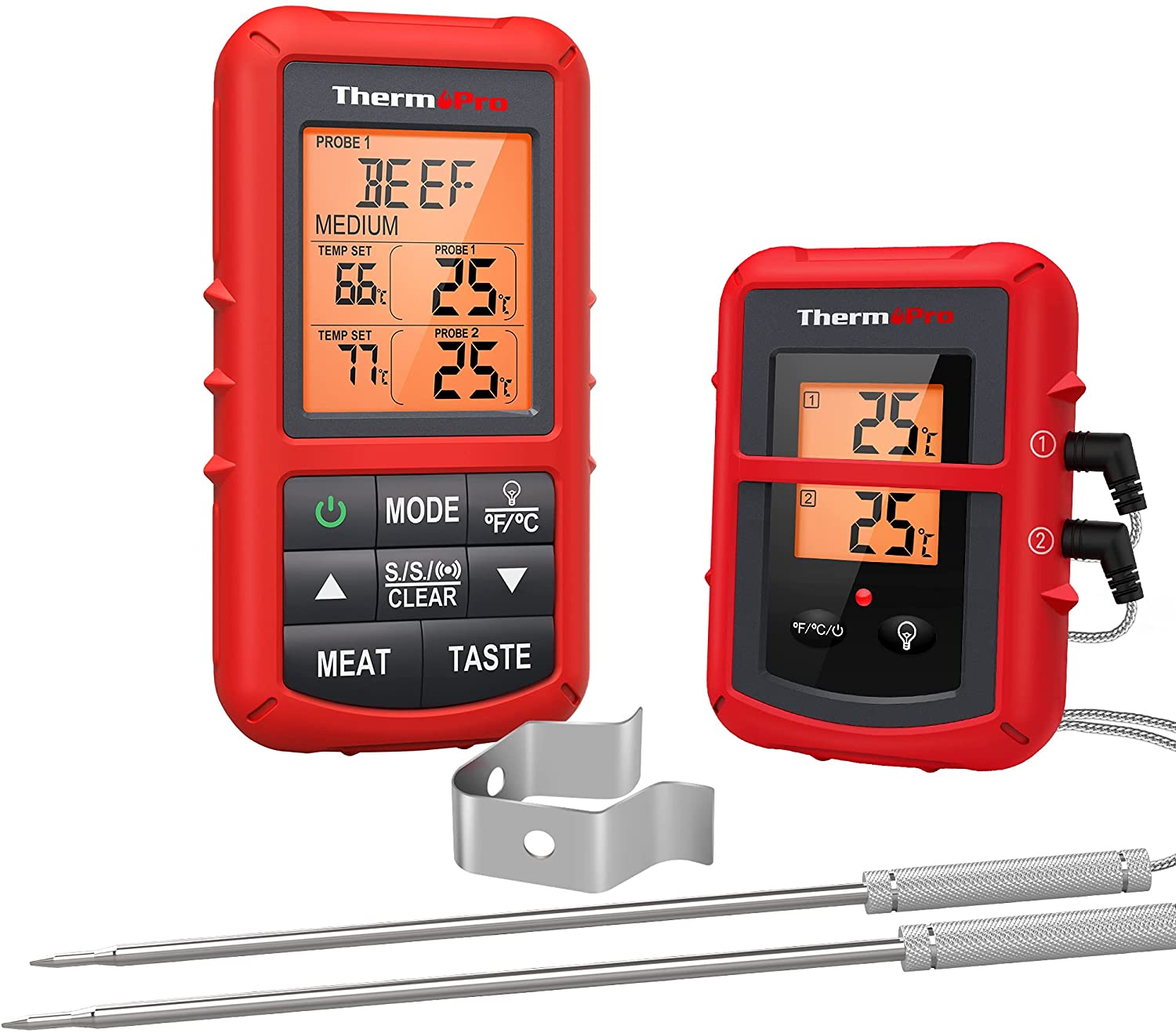 The main features
2 temperature sensors (probes)
Ergonomic, light and compact wireless (bluetooth) digital thermometer for convenient use
LCD display and temperature imaging
Manual setting of preferred temperature
Pre-programmed automatic programmes with temperature
Wireless mode. The distance seeks up to 150 metres
Warning about lost wireless signal
Sound information if the temperature of the meat being prepared exceeds the temperature set
Timer
Sound signal
Rubber case
Wireless thermometer for baking, grilling in KamadoClub grills, in the oven, etc.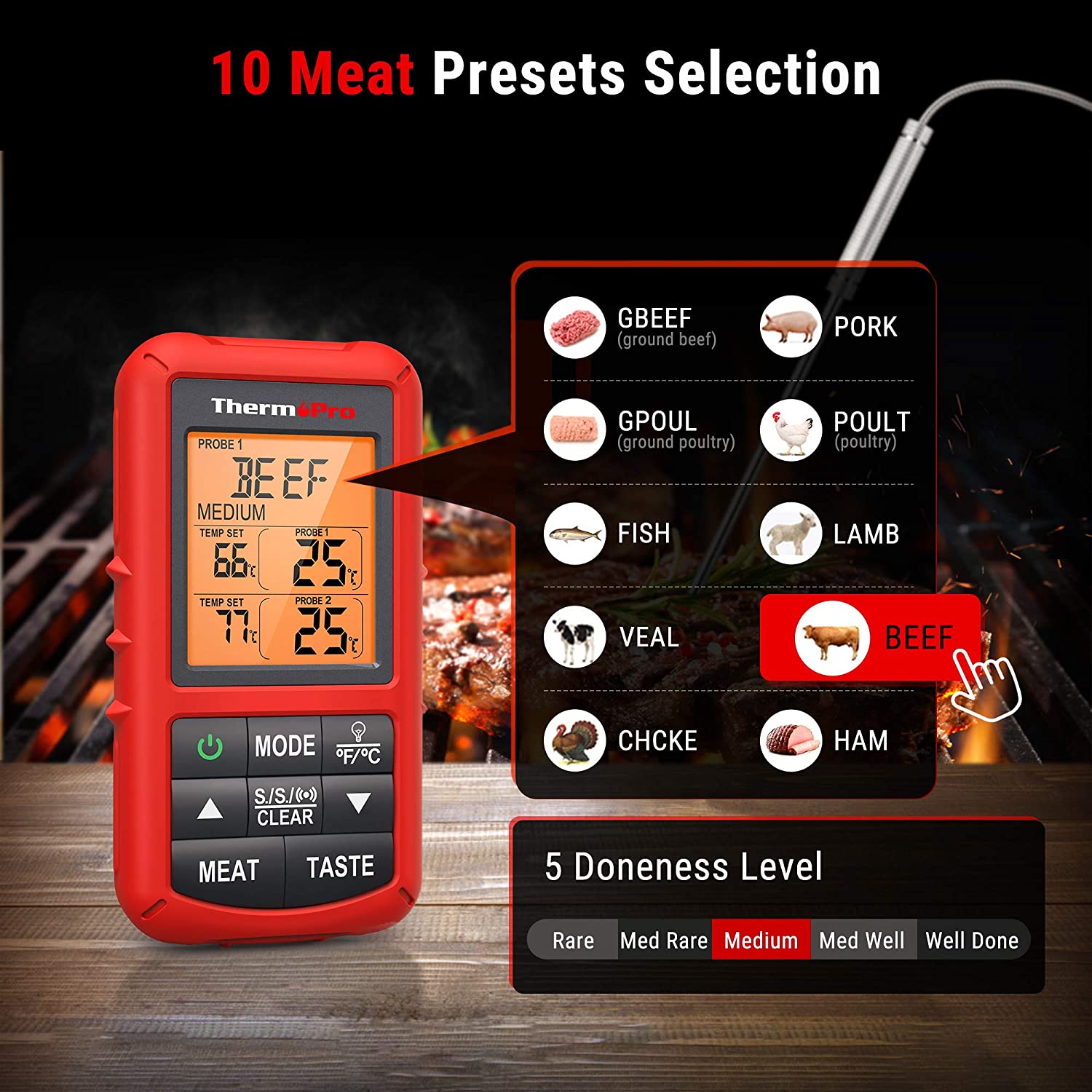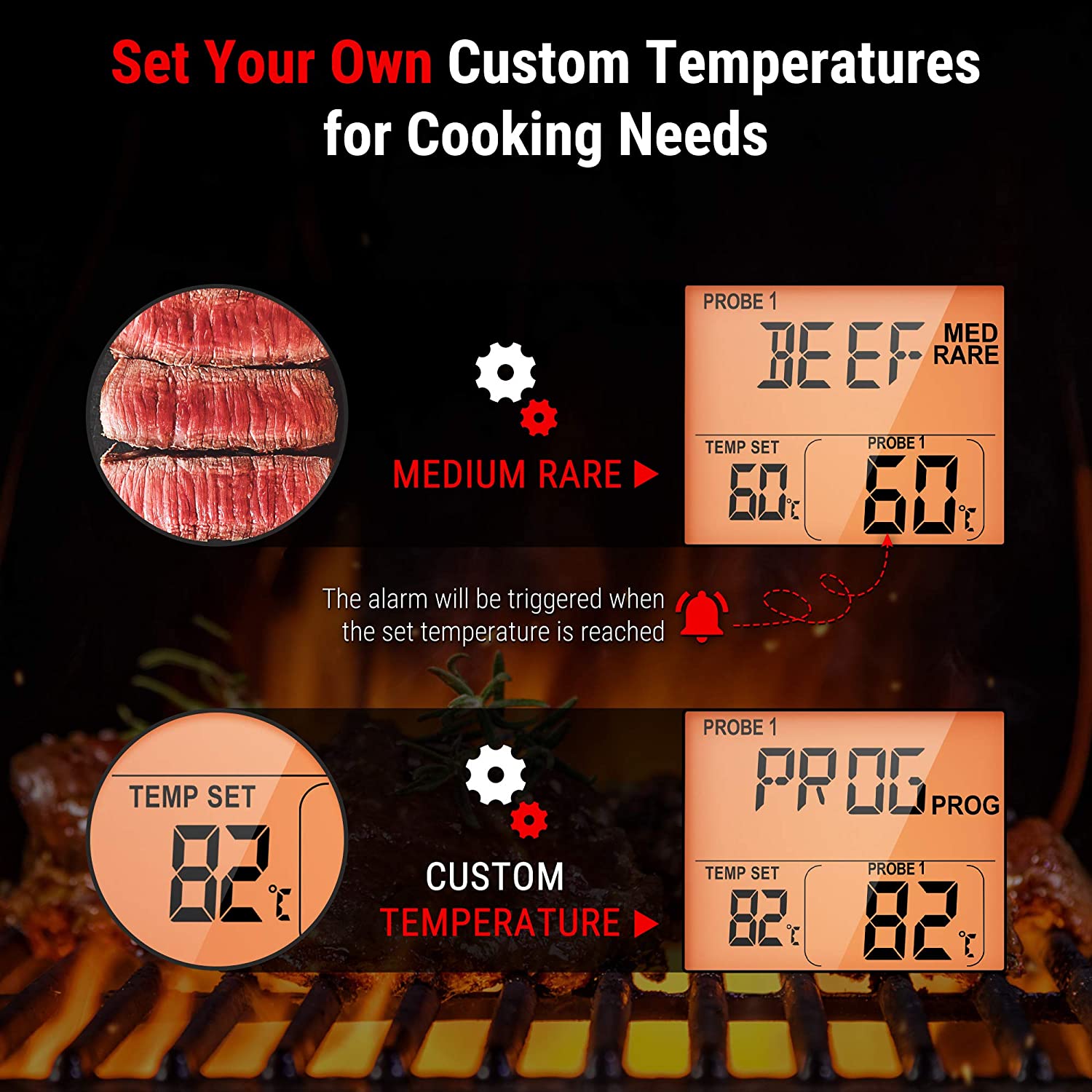 The ThermoPro TP-20C digital wireless food thermometer features:

Temperature range: 0~300°C / 32~572°F ). Temperature error: ±1°C
Increased temperature signal. Temperature range signal. Remaining time signal.

2 temperature sensors (probes). Cable lenght - 102cm.

Signal strength (distance of operation) up to 150 m

LED displays. Display size: 42 x 39 mm and 29 x 25 mm

Power supply from 4 x AAA batteries.

Weight excl. package: 284 g.

1 year warranty

Specifications
Manufacturer
THERMOPRO
Display
LCD
Power supply
4xAAA
Wireless mode
Yes
Range of temperature
0~300°C
Sensors
2 pcs.
Warranty
1 year
Timer
Yes
Menu language
English
Photo is for Your guidance only and item colour or visual appearance can be slightly different.