The high-quality KamadoClub half-moon heat deflector will allow you to experiment with food. The purpose of the ceramic heat deflector is to protect food from direct heat. Put KamadoClub half-moon heat deflector in the 2-zone cooking system and experiment! You can use a heat deflector on one side and, for example, on the other half KamadoClub cast iron grill! The results will be unique! With the KamadoClub half-moon heat deflector, your dishes will become a real, unforgettable taste masterpiece!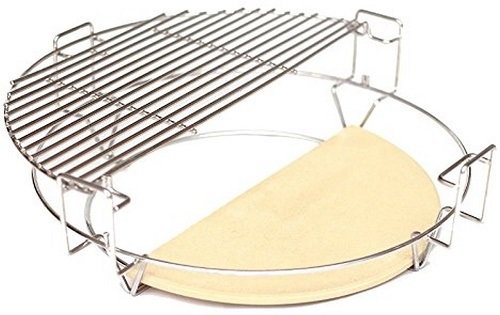 KamadoClub PRO/PRO 2 half-moon heat deflector features:
High quality ceramics
Durability
Compatible with 2-zone cooking system
Specifications
Suitable for KamadoClub PRO/PRO 2
Yes
Manufacturer
KamadoClub
Ceramic heat deflector
Yes
Material
Ceramic
Photo is for Your guidance only and item colour or visual appearance can be slightly different.